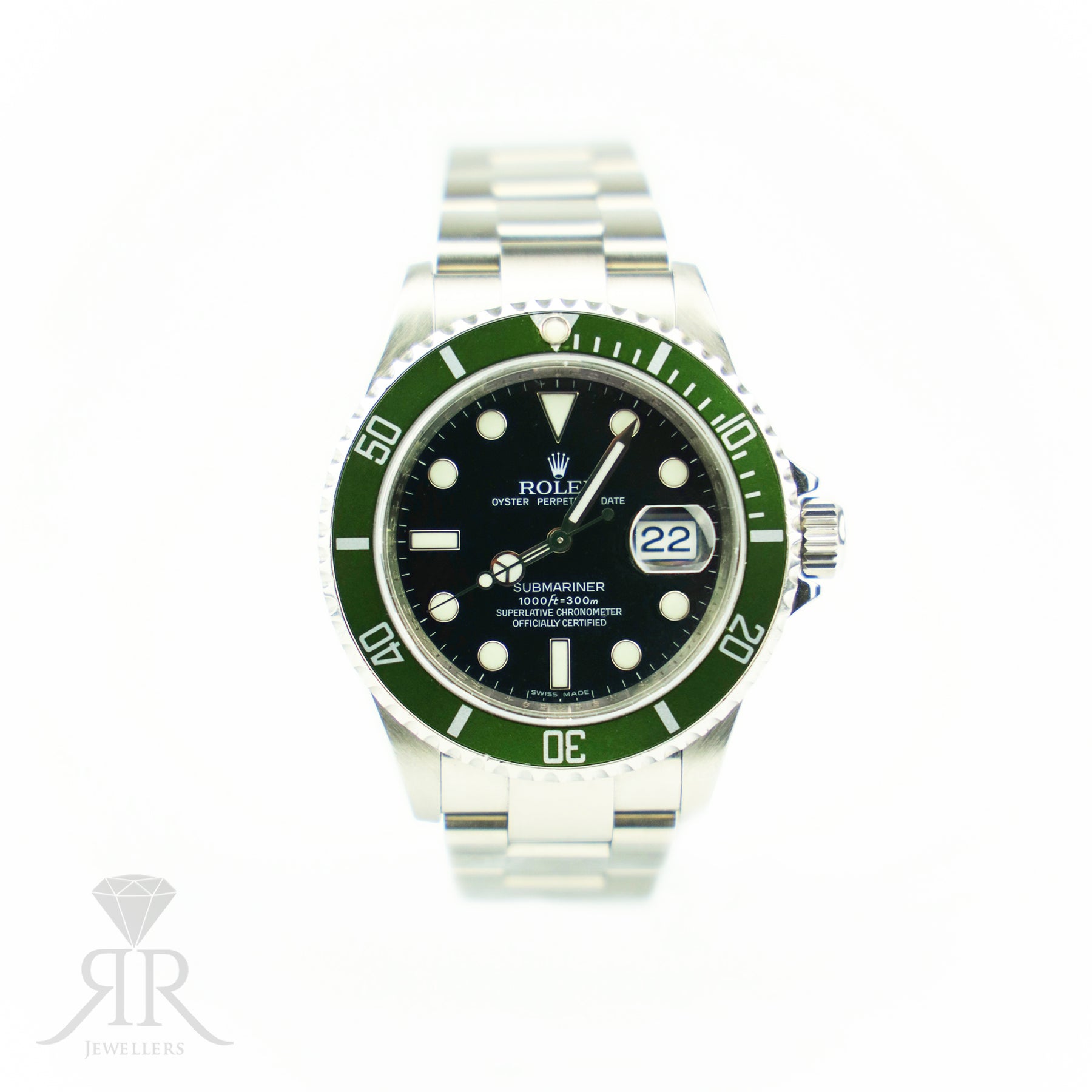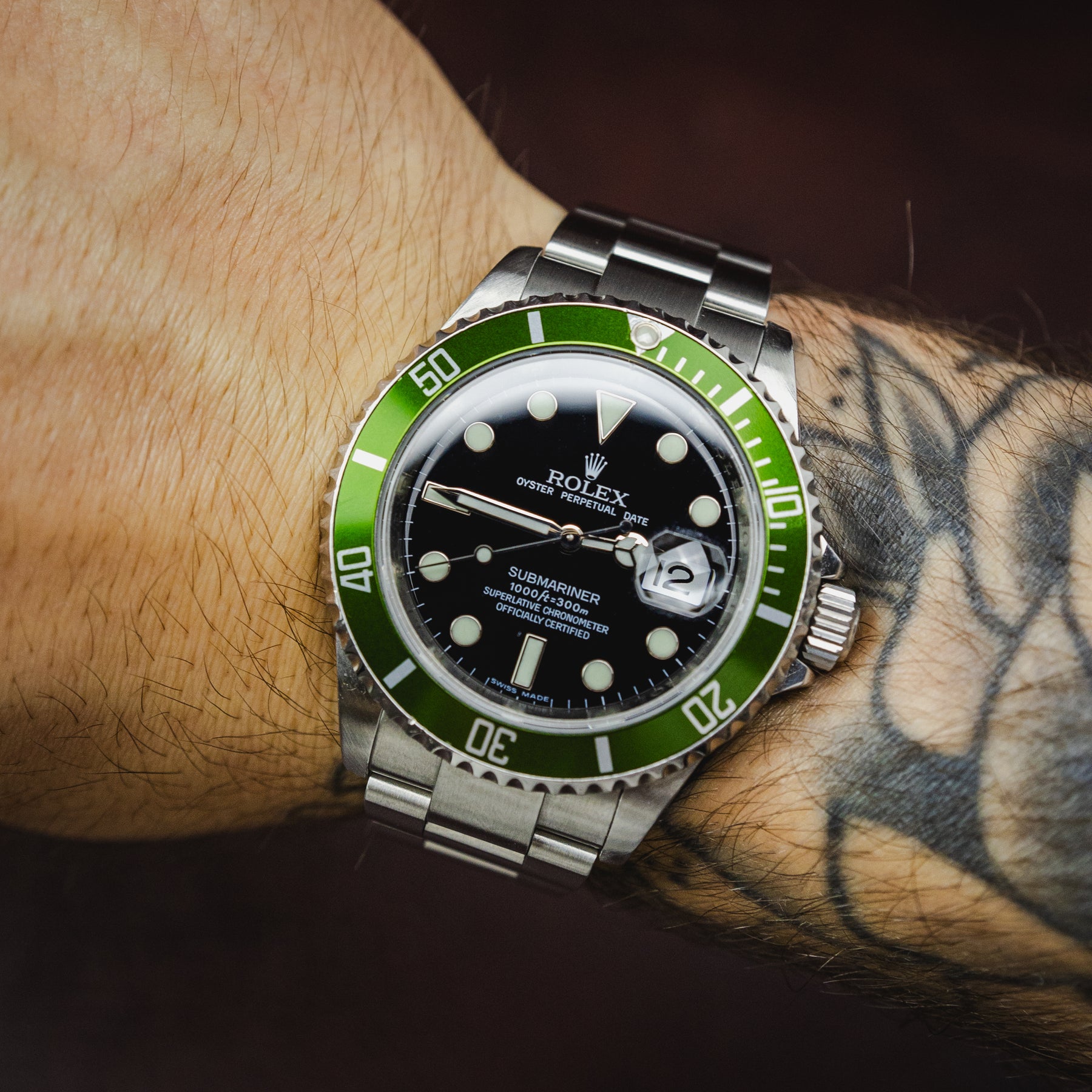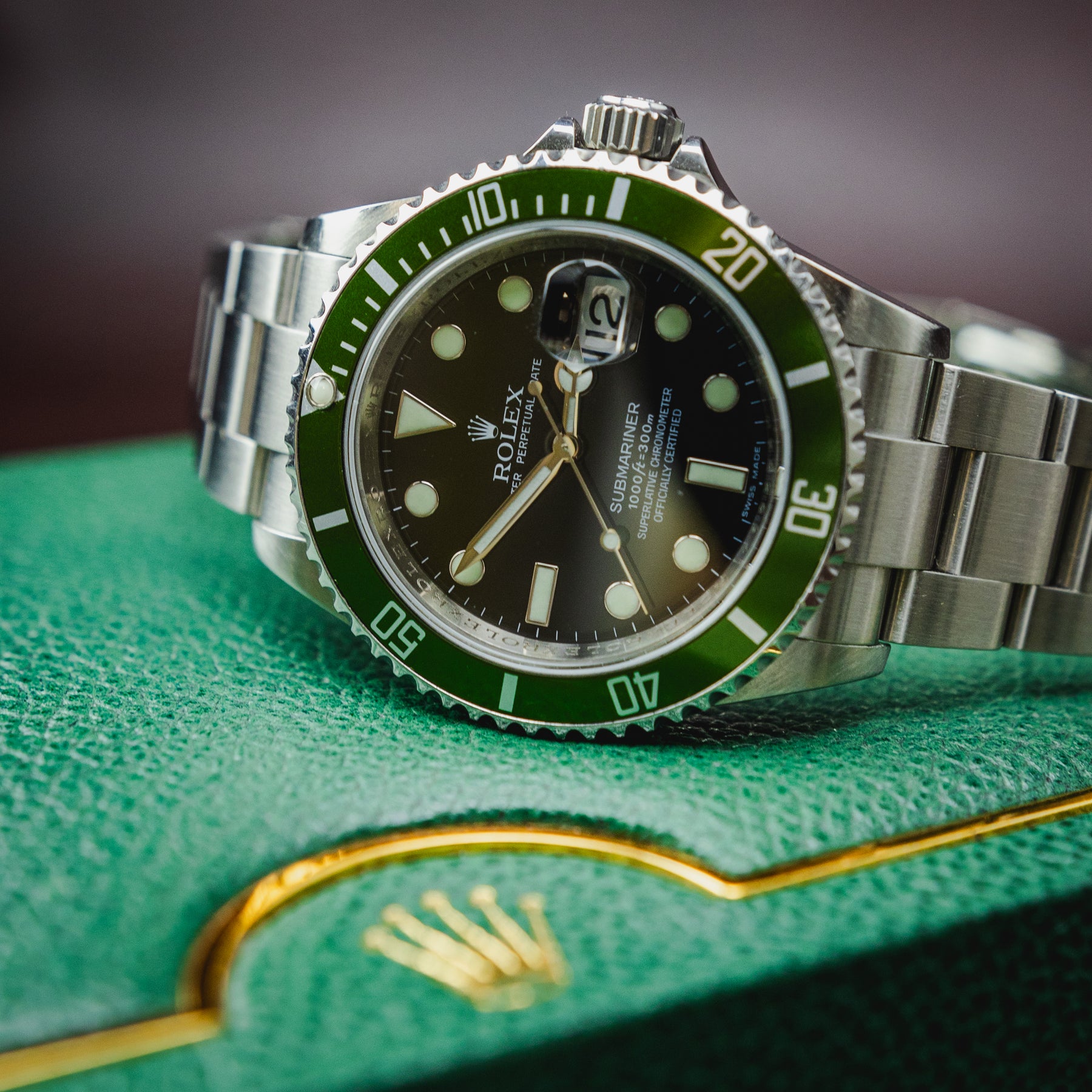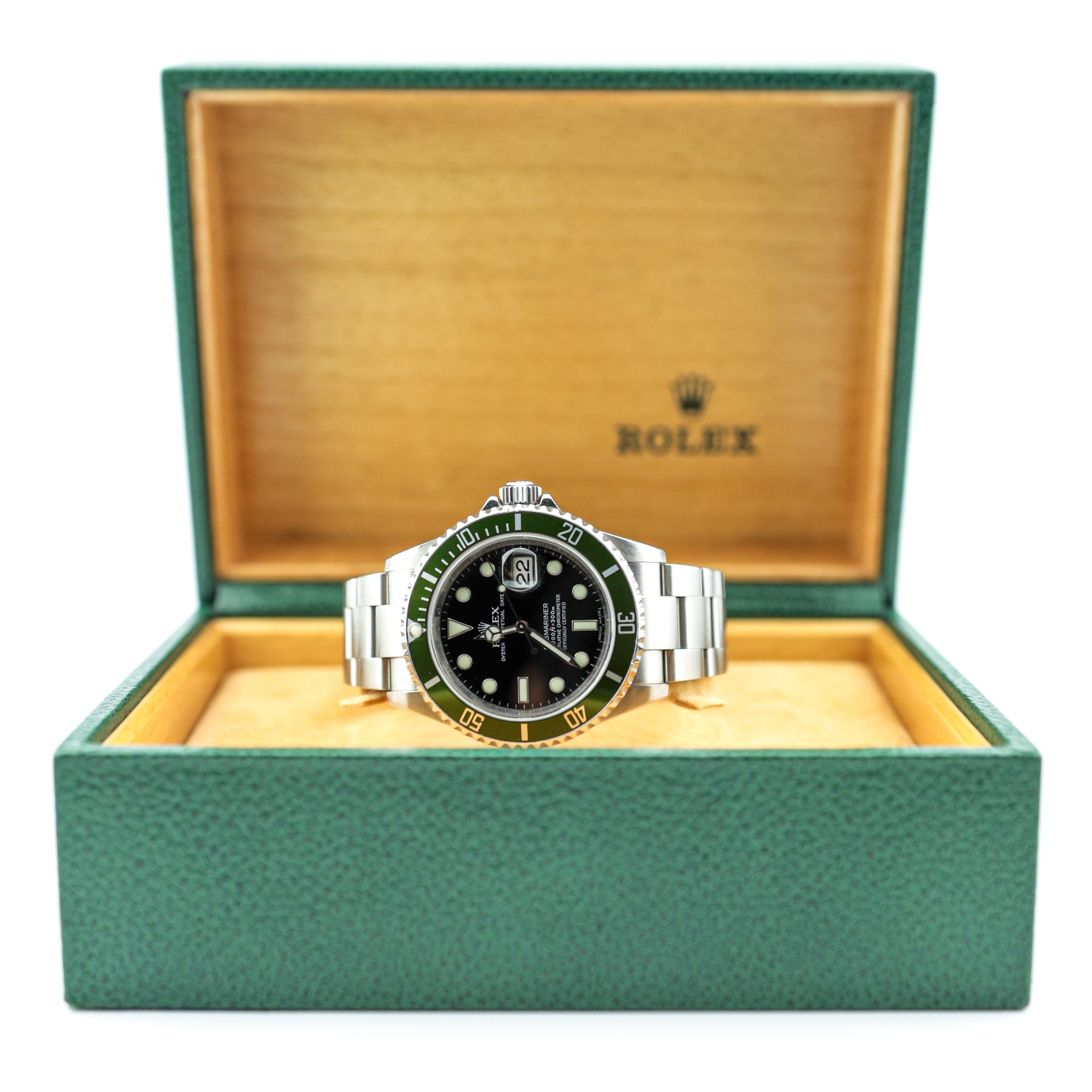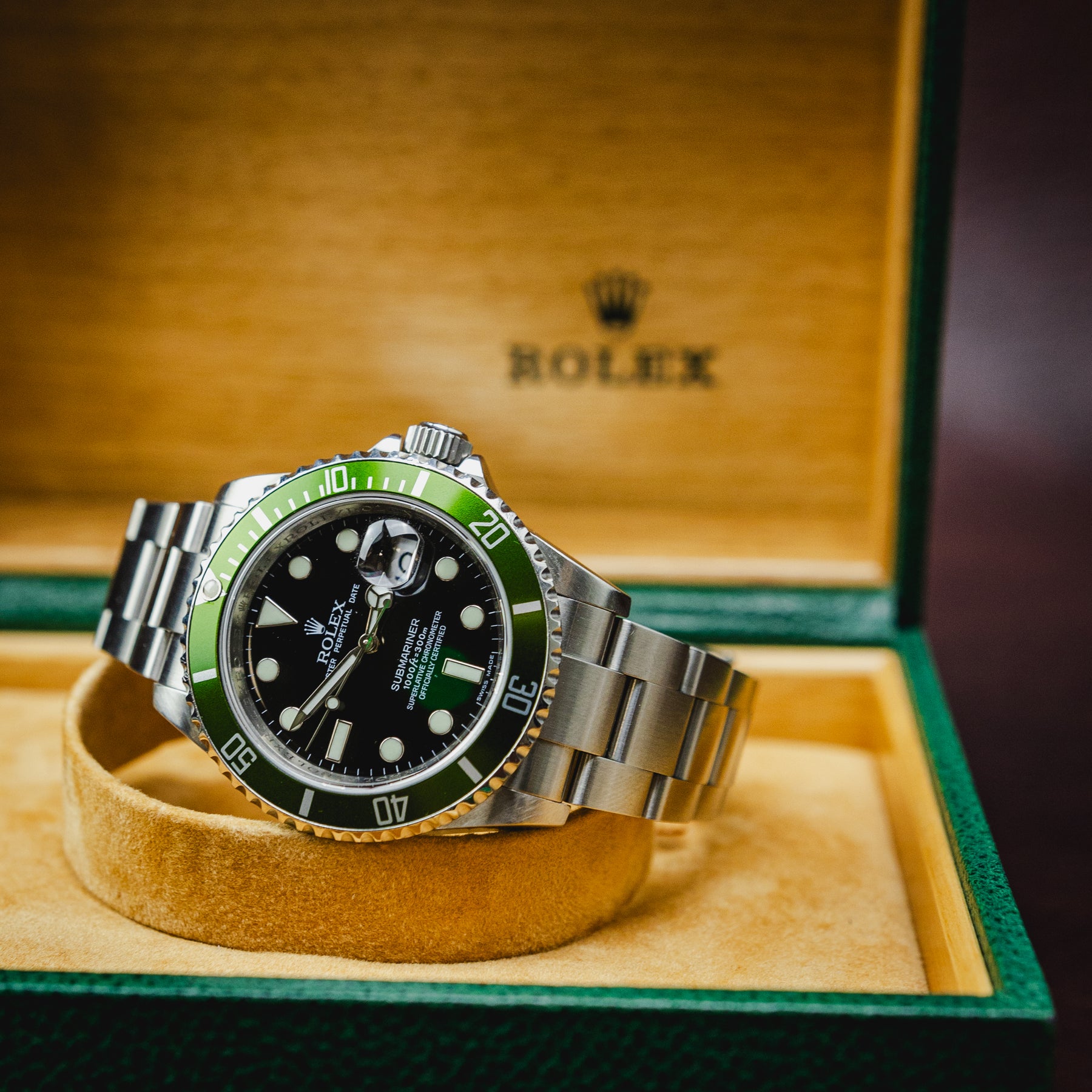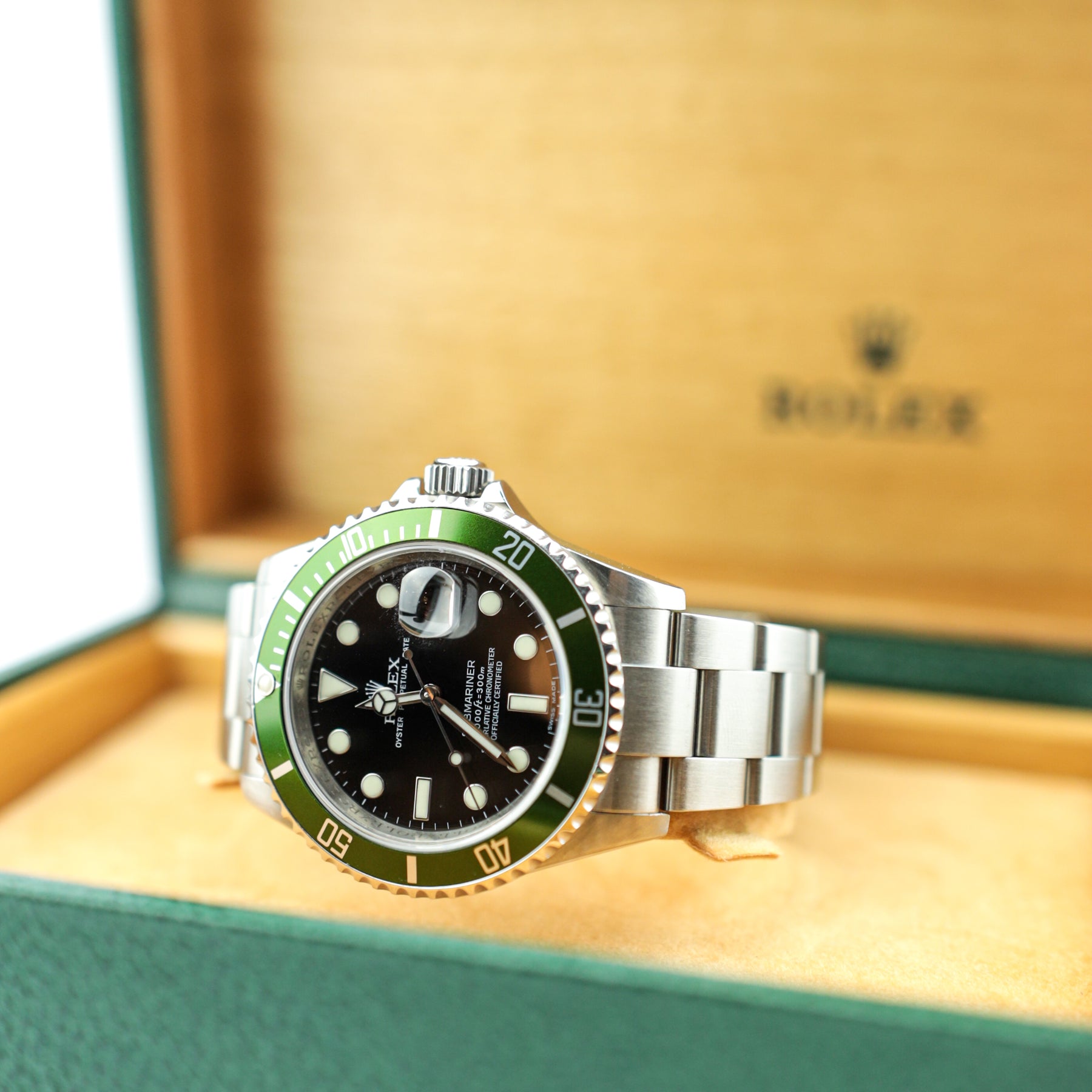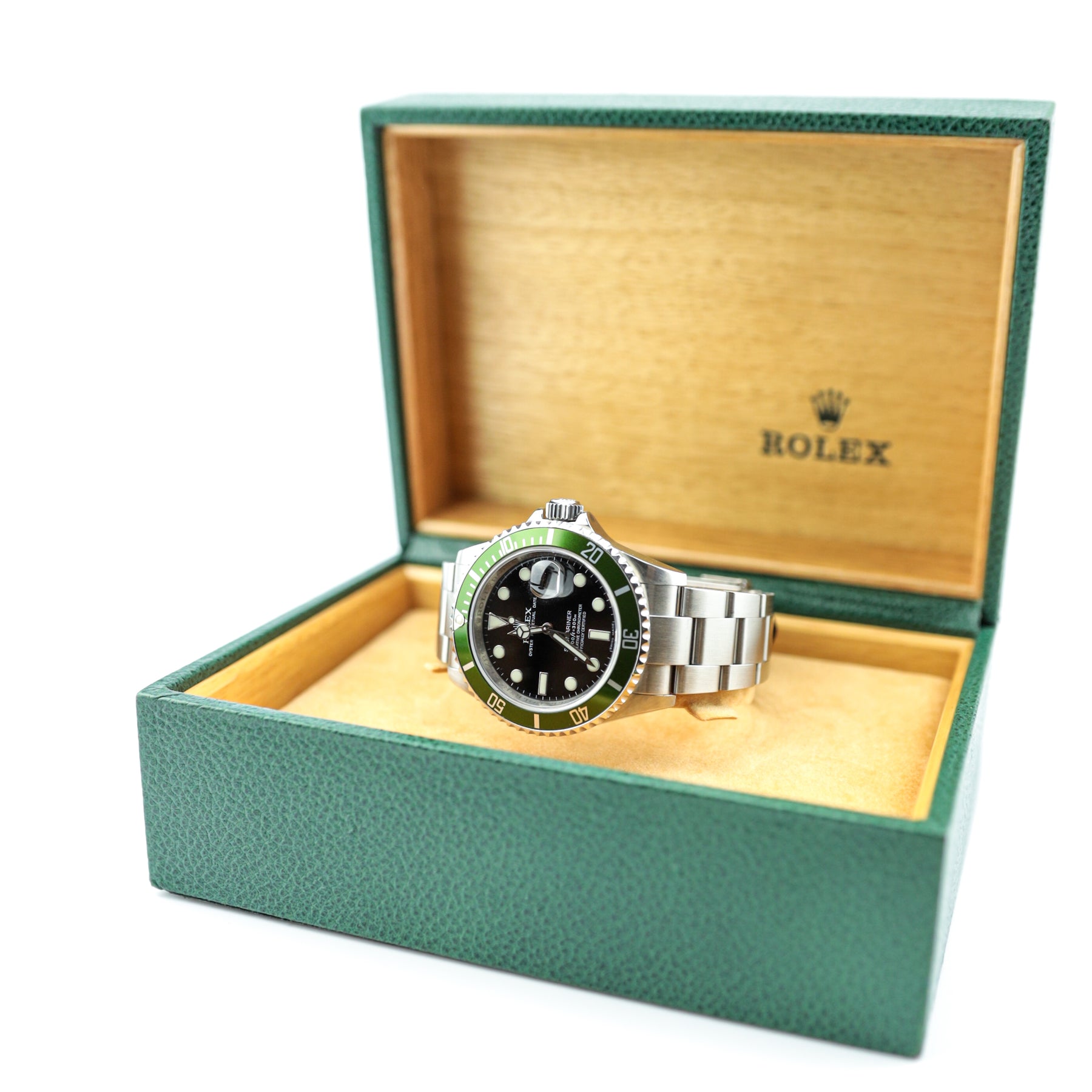 2007 Rolex SUBMARINER DATE Oyster, 40 mm, 16610 'Kermit'
Pre - Owned Worn Rolex SUBMARINER DATE Oyster, 40 mm, 16610 Kermit
We are proud to present to you this very special 50th Anniversary 'Kermit' with its original box. 
Service carried out by Rolex in 2020 including a full new bracelet.
Available to view in store: Yarm & Newcastle
Style of watch: Diver
Brand: Rolex
Model: 16610
Condition: Very Good (Worn with little to no signs of wear)
Scope of Delivery: Watch with original box and papers
Gender: Unisex
Movement: Automatic
Dial Colour: Black
Case Material: Steel
Bracelet Material: Steel
Production Year: 2007
For security reasons some our watches are not available to purchase directly through our website. Please get in touch using the enquiry form to register your interest and arrange a consultation regarding purchase and shipment arrangements. *Some watches may not be physically on-site and are available at request.
Refunds can be requested within 14 days of the date of despatch, and exchanged within 30 days from the date of despatch with original packaging and all security tags and labels intact. If you choose to exchange your item outside of the 14-day refund policy, a refund will not be offered for the exchanged item unless the product is faulty.

Any watch return must either be made in person or sent with full insurance cover. The item remains your responsibility until such time it is received by RR Jewellers.
Enquire / Book An Appointment
If you are interested in purchasing this watch or have any questions please enquire and one of our team will be in touch to help.