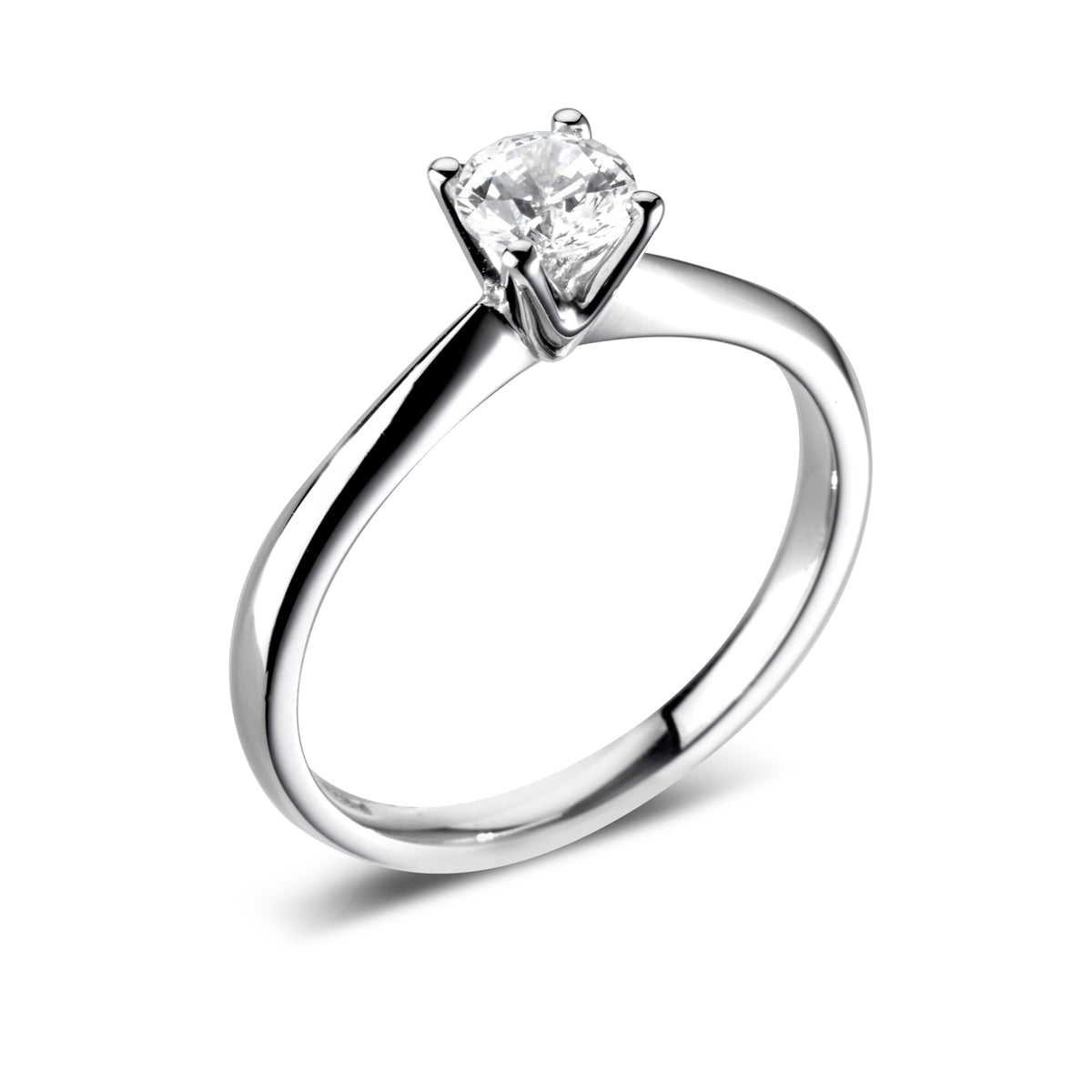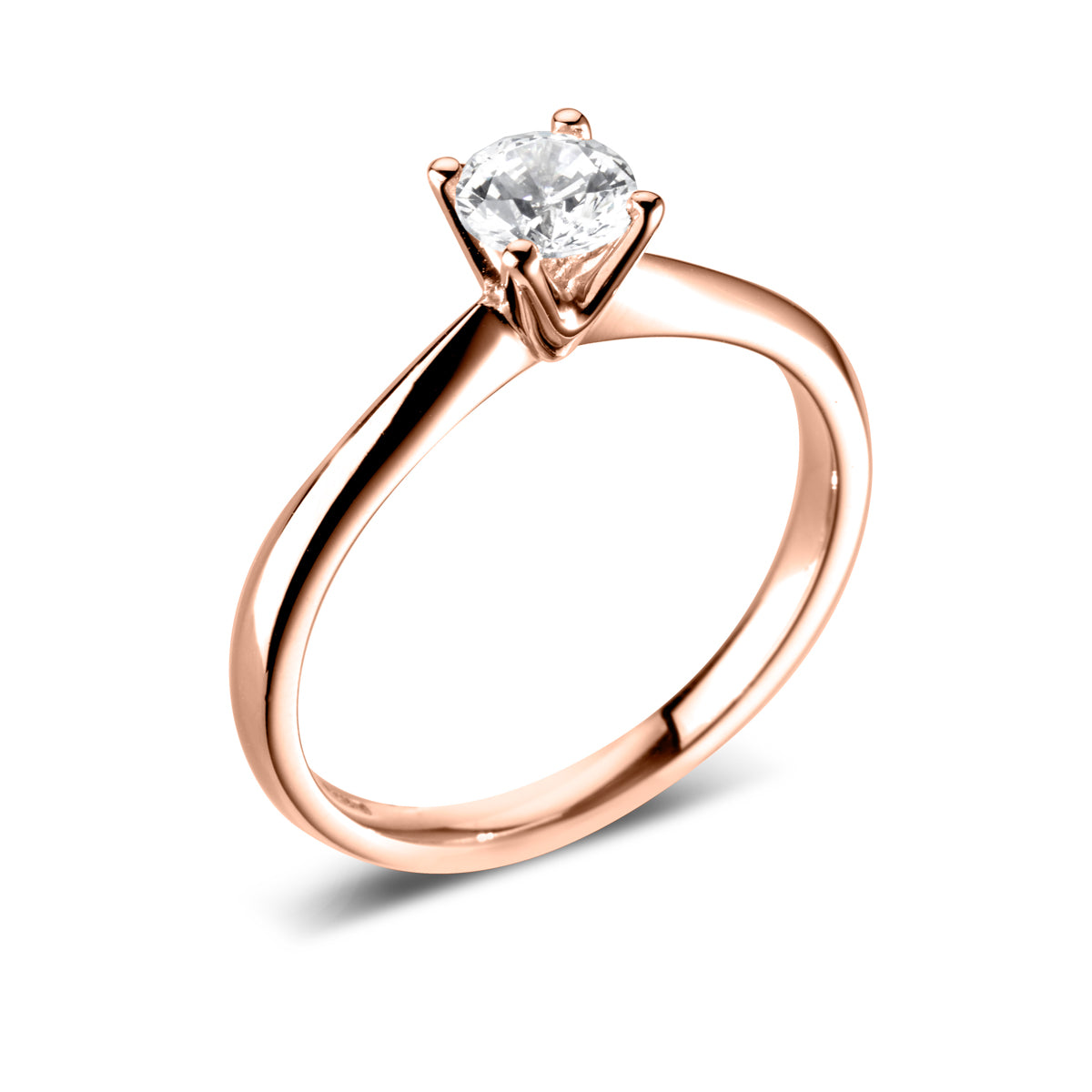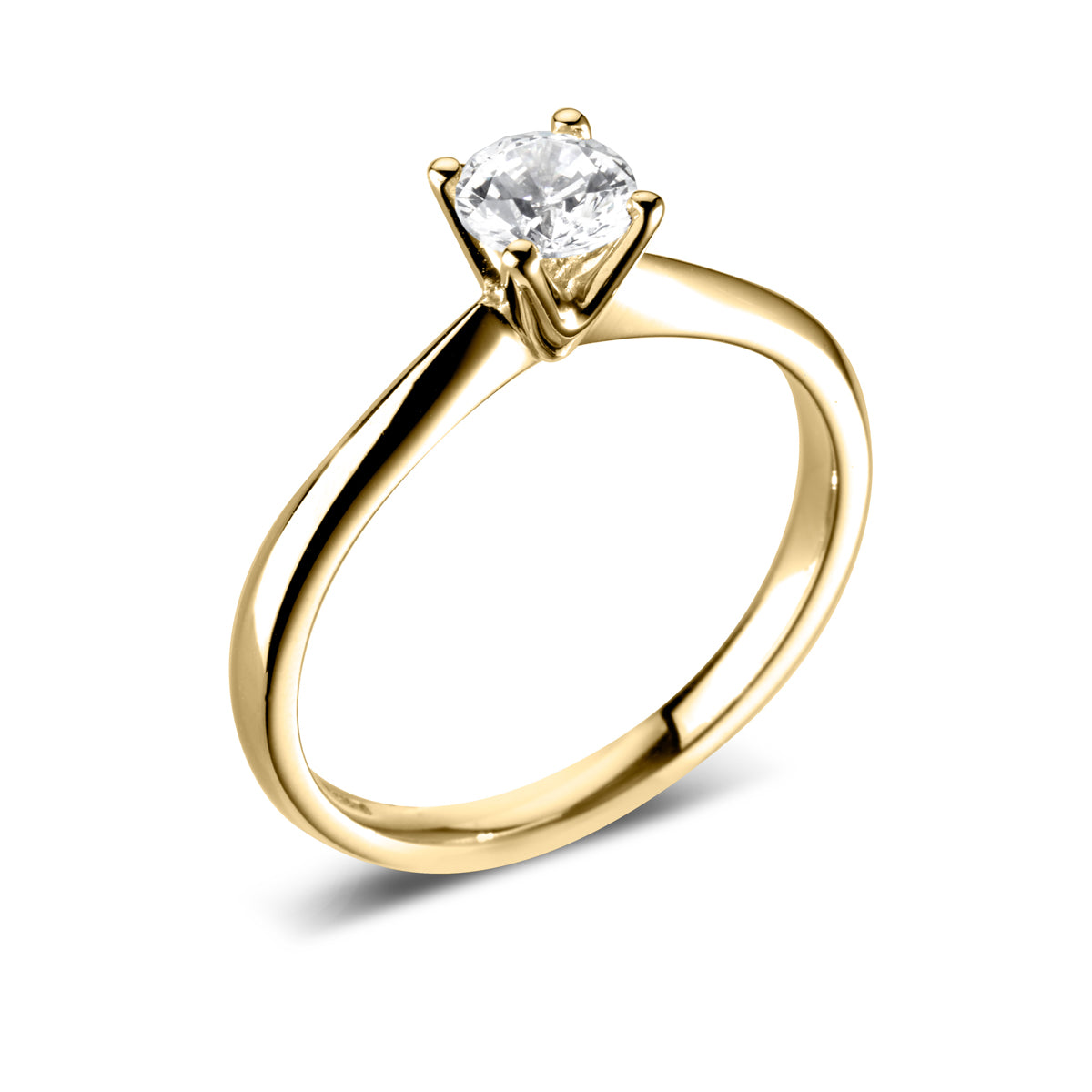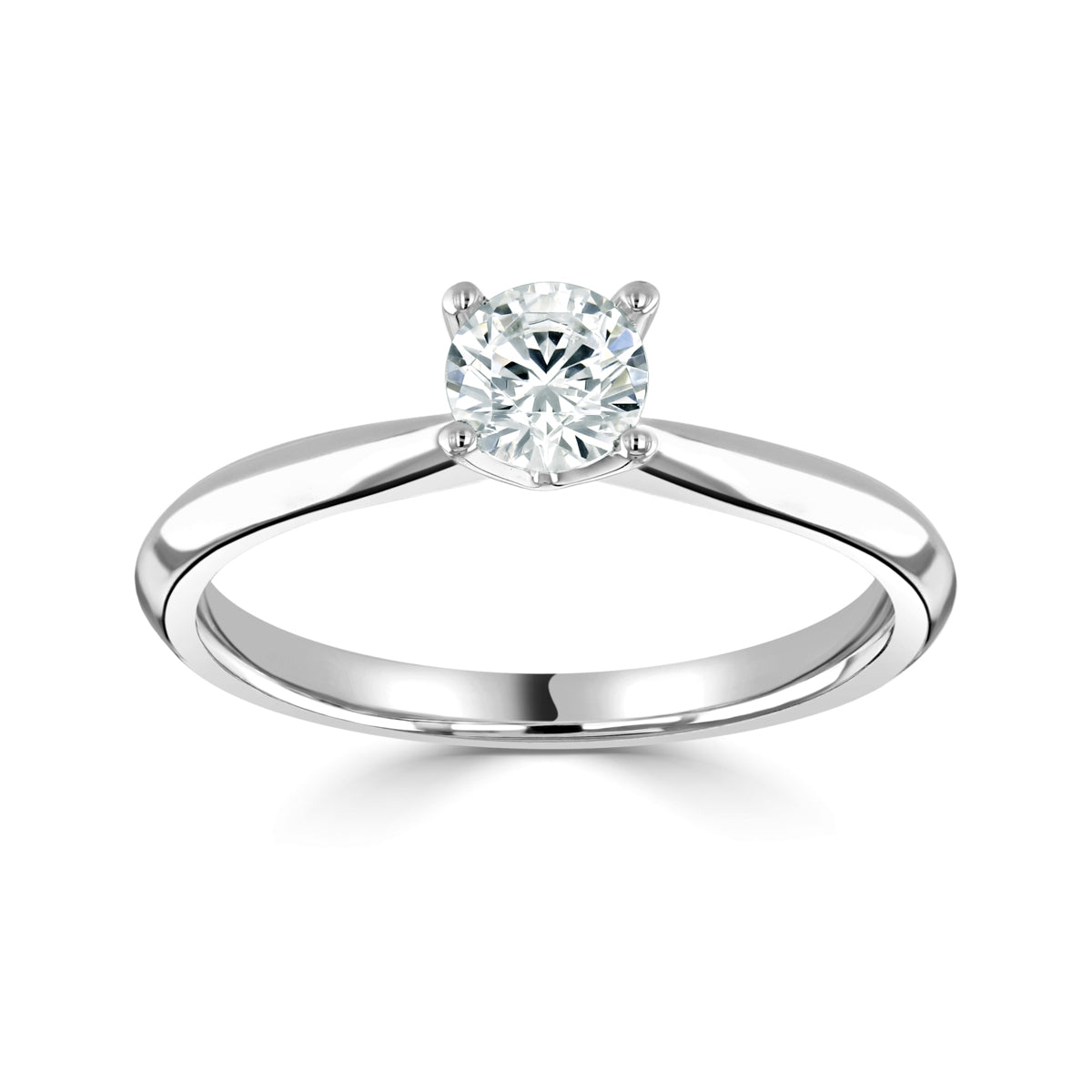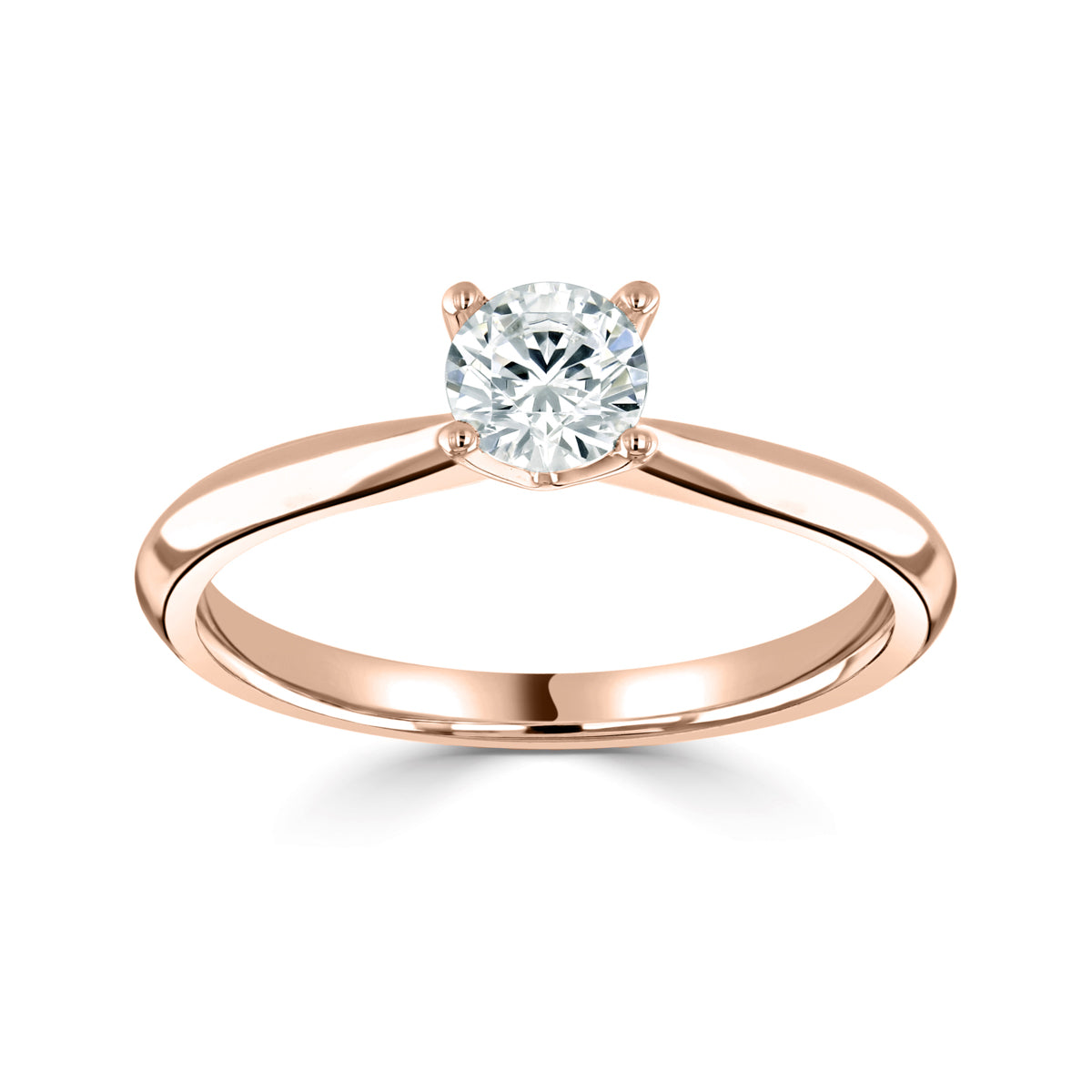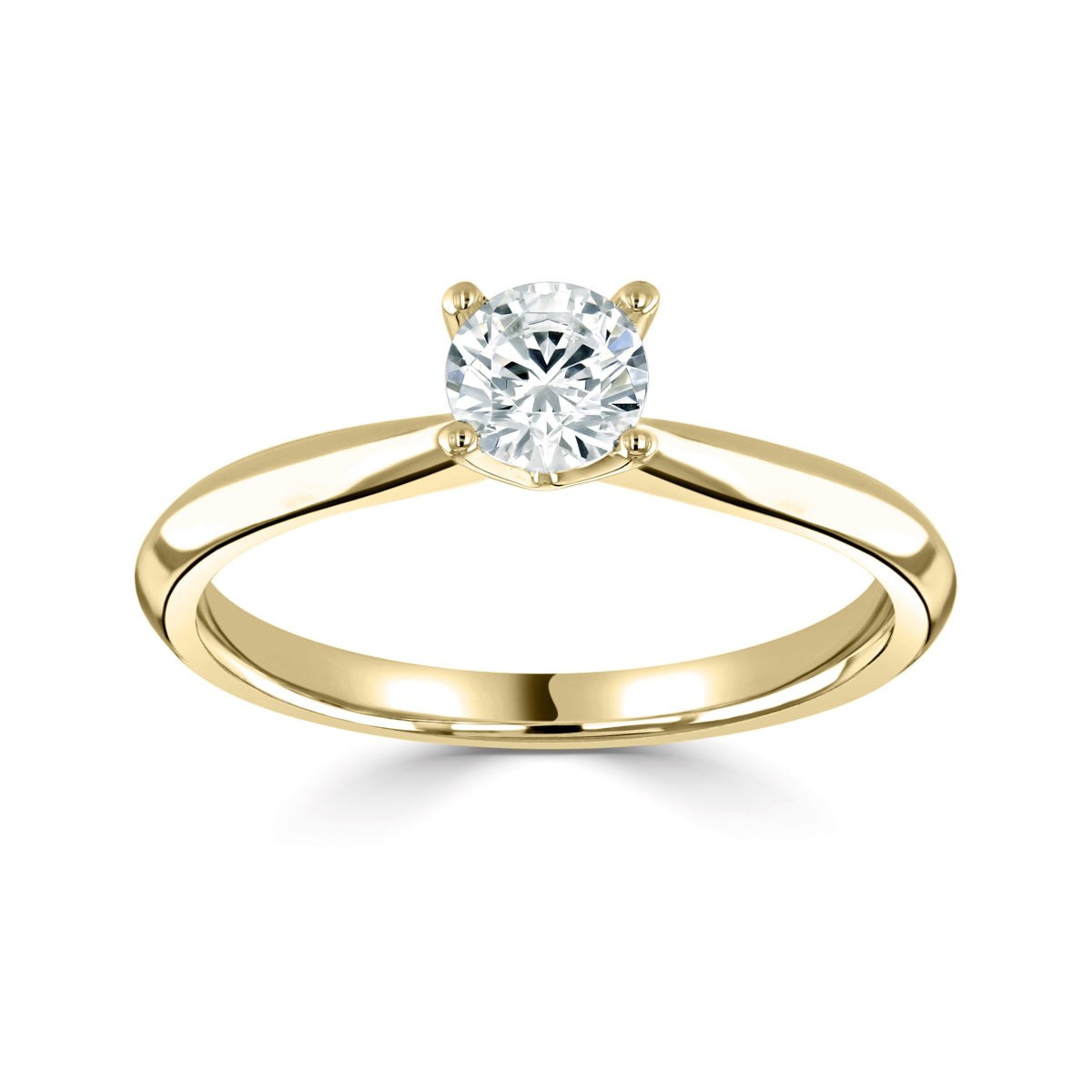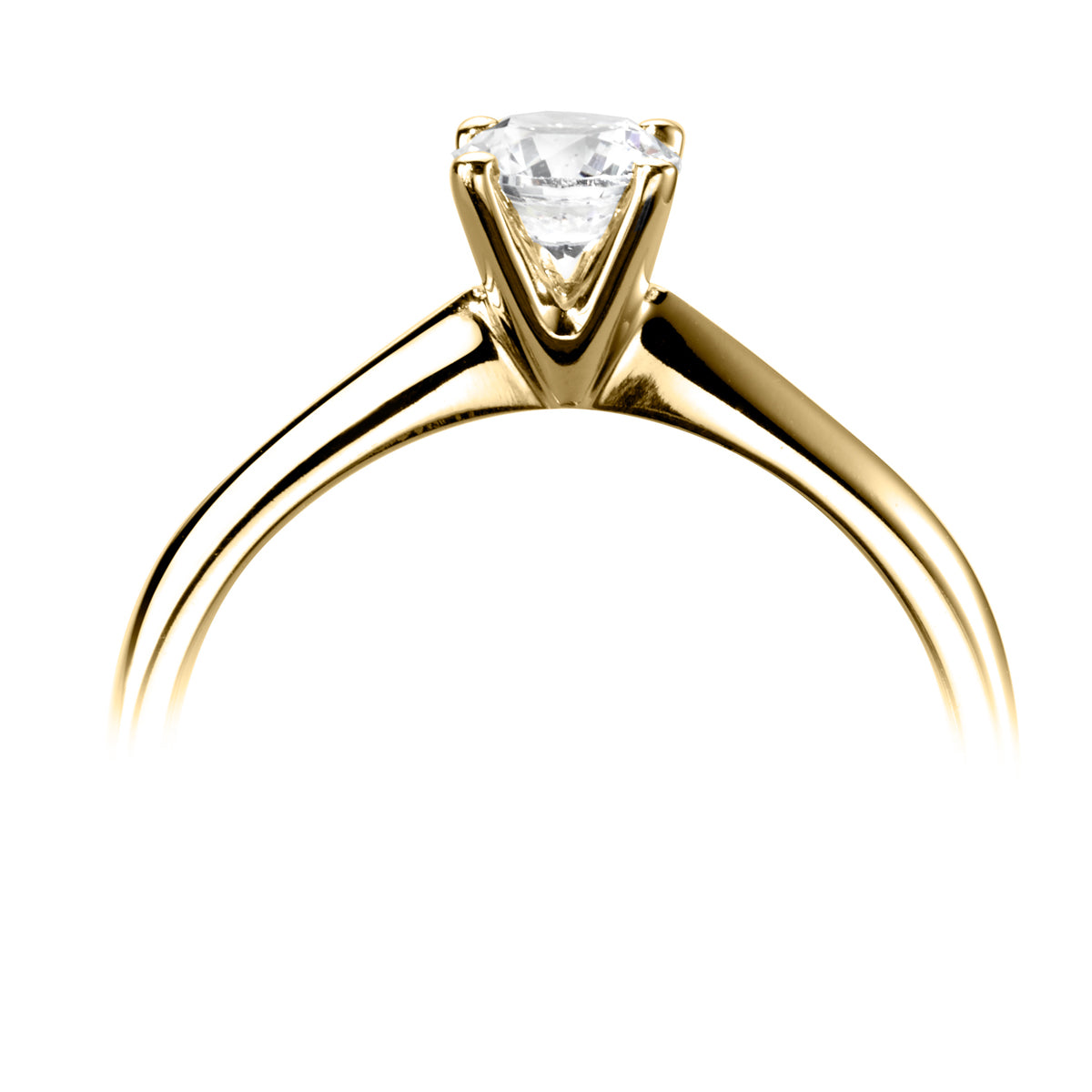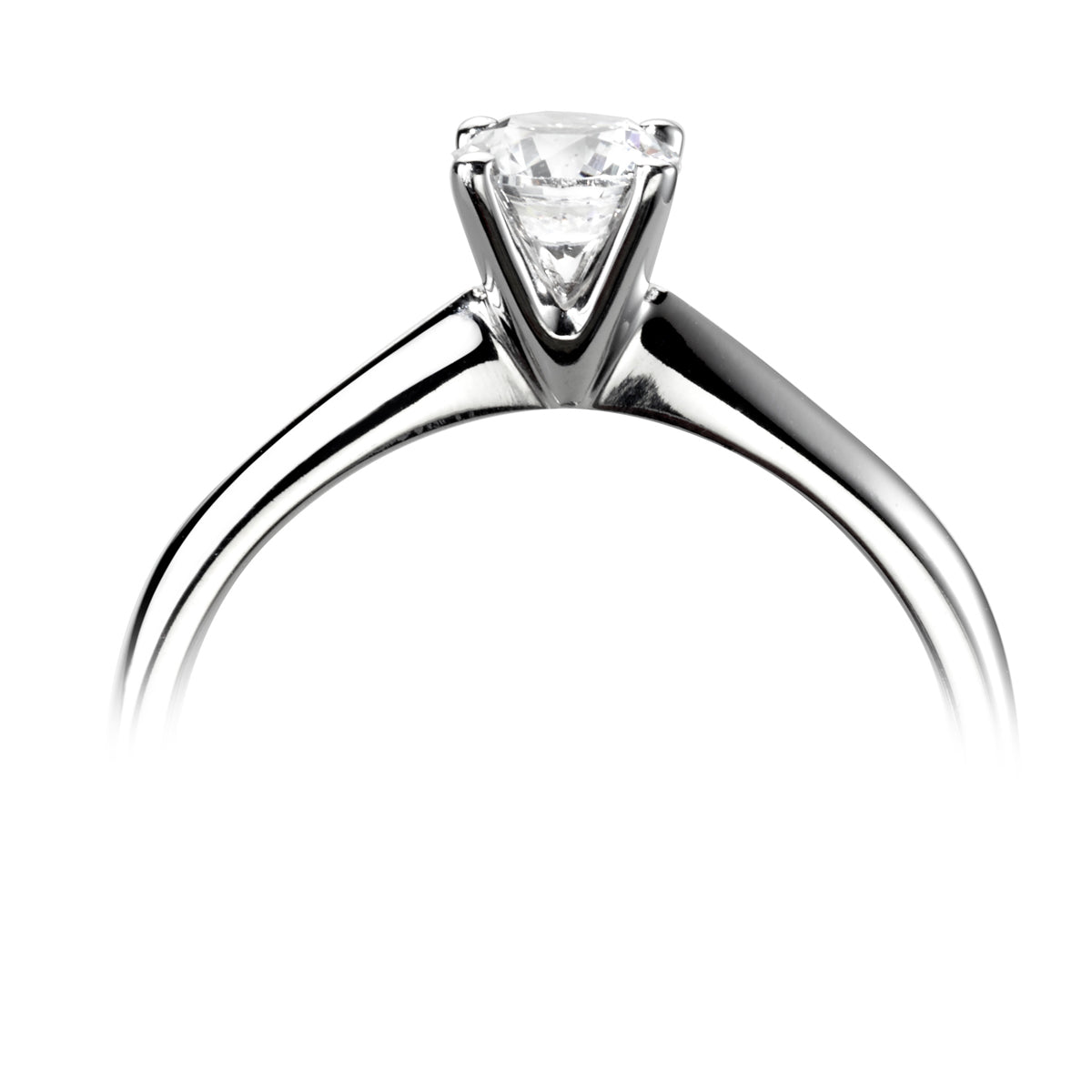 Brilliant round cut 4 claw diamond solitaire ring
Presented in a 4 claw setting, this classic solitaire brilliant round cut diamond is available presented in either luxurious platinum or 18ct gold in the colour of your choice yellow, white or rose and a variety of diamond weights.

The clean open setting allows for maximum entry of light to show the diamonds full brilliance.
To upgrade the diamond colour or clarity please use our enquiry tool and one of our team will be happy assist you with this.  
Diamond Carat Weight:
0.25
Our diamond engagement and eternity rings will be ready for despatch 4 - 6 weeks from your order date. UK delivery is complimentary.
All our diamonds are certified H SI (Colour: H Clarity: SI) Alternate diamonds available upon request.
For further information please view our 4C's Diamond Guide
Refunds can be requested within 14 days of the date of despatch, and exchanged within 30 days from the date of despatch with original packaging and all security tags and labels intact. If you choose to exchange your item outside of the 14-day refund policy, a refund will not be offered for the exchanged item unless the product is faulty.

Find the answers to frequently asked questions here.
If you would like a jewellery piece designed uniquely for you, or to vary the diamond selection, we offer a bespoke service. Please enquire below and we will arrange a personal consultation to help you find the right ring for you.
Enquire / Book An Appointment
If you are interested in purchasing this watch or have any questions please enquire and one of our team will be in touch to help.